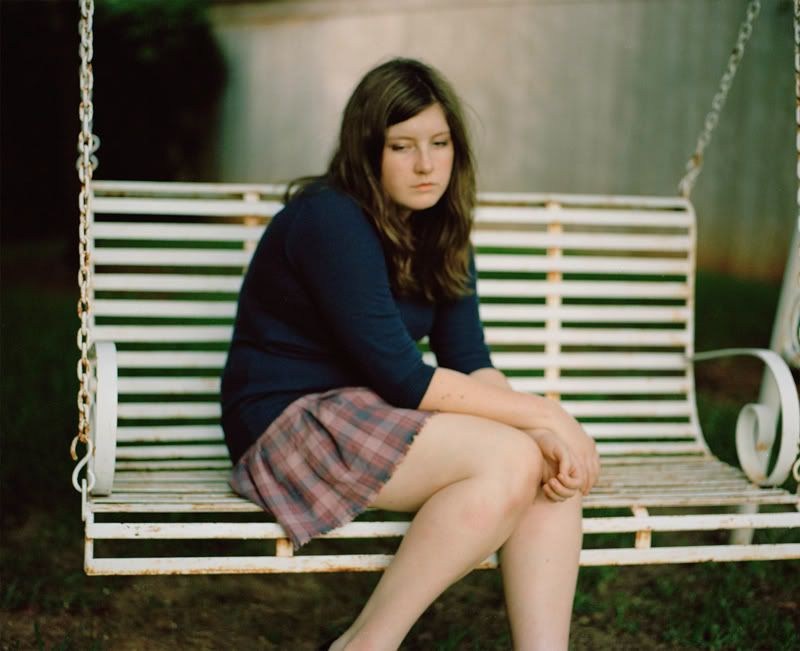 Swing, 2008
Lately I have been drawn to images that have a specific colour or focus quality that end up making the photographs resemble paintings. This is clear when I am in the editing-down-my-photos-from-the-contact-sheet stage, but my likes aren't really matching my urges, which have been almost completely commercial lately..
as an example, this was the second least commercial photograph on that roll:
There is no point in even scanning the rest.
oh well.
Swing, 2008 is probably the last image that feels like my own work left on the countless rolls of film I took this summer - which leaves me with a series of 3. I really want to go back and photograph in Texas again, since I don't have access to young subjects here in nyc, and besides, youth is completely different here. I am more interested in the less opulent, and more simple qualities that remind me of youth in the south.
On another note! I have been doing work for
Marais USA
lately and am excited as the images are turning out.. I am actually in the middle of an 8 hour scanning session at the moment, but thought that since I was at the scanner I might as well sneak in some photo's of my own!
But now I shall go back to the slow pace of hi res scanning.